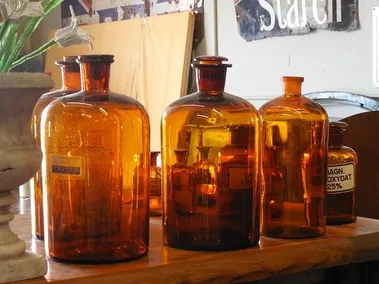 Diseases are the result of the body's reaction to intoxication We are constantly bombarded by environmental pollutants found in the air, food, and water. As a result of toxicity caused by these pollutants, we can develop a variety of symptoms including;
Weight Gain
Bloating
Fatigue
Lethargy
Mental Fogginess
Chronic Body & Joint Pains
Skin Problems
Stored toxins will remain in your body connective tissue matrix until removed and our drainage and detoxification system was carefully formulated to promote total body detoxification. Our system will drain and detoxify your liver, intestines, kidneys, lungs, and your skin. We have combined natural medicines and herbs into to a unique cleansing, drainage and detoxification system.
The concept is simple; detoxify and drain the body of all unwanted toxins and fortify the body with nutrients to facilitate weight loss and maintain good health detoxification strategy:
Support the organs of elimination such as the liver, kidneys, lung and skin
Drain toxins over the lymphatic system from extracellular matrix to liver and kidneys
Detoxify the toxins in liver and kidneys
Excretion of the toxins out of the body
Most toxins will be found in the extra cellular matrix. Due to their size, kind or structure, most of them will be transported over the lymphatic system from the matrix to liver and kidneys. After detoxification of the liver and kidneys, toxins can be excreted out of the body. However, if the lymphatic system is not functioning well, the kidneys, or liver will create a huge intoxication in the body within a short period of time. This is why when we drain and detoxify we need simultaneous lymphatic support to avoid overload of toxins at the level of these crucial organs. We then combine this strategy with nutritional support to strengthen the body and the results are a healthier and more energetic individual.