Results Matter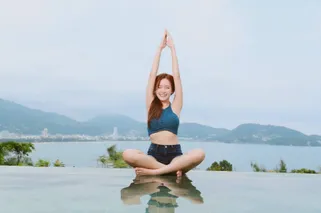 * Our goal is to seek an answer to your problem, whether your condition is new or old. We treat the causes of the disease or pain condition, not only the symptoms.
* We will do our best to meet or exceed your health care needs.
* We also offer same day appointments when available.
Practice Policies & Procedures:

Payment for Services
Payment is expected at the time of service. We accept most forms of payment including major credit cards. Package plans are available. You will receive a new patient email with the required forms prior to the initial visit. These forms must be completed in advance of your appointment, or we require you to come to your initial visit early. If for some reason you do not receive your email with the history form link, please contact our office as soon as possible to let us know.
Insurance Acceptance
Integrative Hospital Associates accepts many insurance plans as full or partial payment for professional services. Co-pays and deductibles may apply, and plan benefits will need to be verified by our practice manager. We require that you fax or a copy of the front and back of your insurance identification card, with your date of birth, and your contact phone number. Please fax this information to (954) 473-5993 or email [email protected].
Promotional Offers
Patients who purchase promotional offers will receive the services as described in the offer. Please note these offers are for new patients only and will not be accepted for existing patients.
Appointment Scheduling
Please call if you have questions or to schedule your appointment please call (954) 473-8925.
For Patients Traveling From Other States Or Internationally

There are many convenient hotels in the greater South Florida area. Please click here for a list of local hotels. Traveling to and from our office location is approximately a 20 minute car ride from the Fort Lauderdale airport.
Appointment Cancellations
In order to be respectful of the medical needs of other patients, please be courteous and call the office promptly if you are unable to show up for an appointment. If it is necessary to cancel your scheduled appointment, we require that you call at least 24 hours in advance. Appointments are in high demand, and your early cancellation will give another person the possibility to have access to timely medical care. For changes to appointments please call (954) 473-8925.
The following forms are to be filled out when requested by the doctors.
Additional Patient Forms

Preparing For Your First Visit
After receiving your email with the history form link, please complete and click submit. Be as descriptive and detailed as possible. Again, please call our office if you have questions. Phone number and address information can be found below, on our Contact Us page.
Treatment Expectations
If you have several health conditions, please be realistic concerning treatment. It make take several treatment sessions to feel a change. If you wish, you may create a treatment result diary to note daily changes in how you feel.