Back pain can vary significantly from person to person, and treatment ranges from simple aspirin to spinal surgery.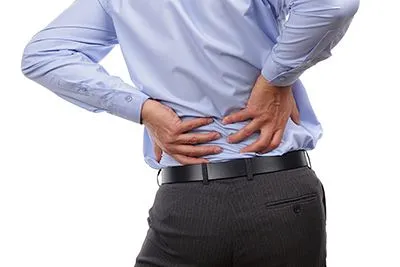 Although most back pain resolves itself within a short period of time, many patients seek professional help when the pain becomes debilitating or severe. Back pain Treatment includes bed rest and light physical activity as well as more advanced procedures such as manual therapy, manipulation, acupuncture massage with varying tools, including laser treatments that aim at fixing structural problems in vertebrae discs which is an essential component for relieving pressure on nerves trigger points among other things. Hence, it's worth looking into if you have been struggling with your discomfort long enough already.
If you are suffering from back pain, contact us today for a complimentary consultation with one of our doctors so we can discuss the cause of your pain and treatment services in Davie, FL. We may help relieve some of your symptoms without surgery or medication!

Women may also experience back pain due to no unidentifiable cause. However, it is typical for a woman's lifecycle, including pregnancy and childbirth, to be the leading causes of this condition- with hormonal imbalances or weight gain being another common trigger.
There are many things to consider before one may need a chiropractor. First, chronic back pain is alarming and can be caused by poor posture and muscle tightness to disk degeneration and osteoporosis. If you have constant back problems that get worse or don't go away within two weeks, the next step should be to visit a specialist for an examination.
Losing weight will help to reduce any tension in the back and posture, which can lead to postural improvement (among other bonuses). Obviously, this is not a direct correlation since being overweight can cause wear on joints, ligaments, muscles, and other tissues around the back too. Losing weight does not always guarantee less pain in your lower back, but it's sure worth a shot.
One of the best ways to relax your back is by properly engaging your muscles. By focusing on stretching and lengthening the muscles around your spine instead of contracting them, you can help improve the way you feel in general. For example, try taking a hot bath to loosen up tight muscles, or try yoga for an entirely new experience that may allow you to become more flexible.
Yes. Lower Back pain is one of the most common symptoms of mental health issues. For instance, chronic pain has been shown to be a predictor or predisposing factor for psychiatric disorders such as depression and anxiety disorder. There's also a higher incidence of chronic lower back pain in those with clinical levels of depression.