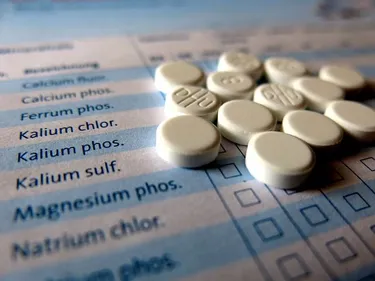 Homotoxicology is a theory of the origin of diseases, developed in the 20th century by Hans-Heinrich Reckeweg, M.D. which has led to the use of combinations of homeopathically-diluted ingredients to treat specific indications. Homeopathic combination remedies are primarily designed to facilitate the body's elimination of toxic substances by stimulating the body's own defensive capabilities. Homotoxicology is one of medicine's great success stories. Originally conceived to explain the outstanding efficacy of a distinct class of homeopathic medications, this model of treatment has grown into a comprehensive theory of disease. As noted in the above video, please click here to see the Dr. Reckeweg's disease progression chart. This chart will give the reader a better understanding of how toxicity progresses or regresses and how it relates to the different systems in the body.
As noted above, in homotoxicology, diseases are considered to be caused by toxins, including substances from environmental sources and internal by-products. Disease symptoms are considered the result of the body's attempt to heal itself and should not necessarily be suppressed. In addition to providing healing possibilities for usual non-threatening conditions (allergies, sinus problems, insomnia, and injuries), combination homeopathic products may be especially valuable for patients with degenerative diseases, whose defenses may not be fully functional. Unlike single homeopathic remedies which have a more limited range of action, homeopathic combinations furnish the body with dilute ingredients with the intent of stimulating the remaining defensive capabilities.
Homeopathic products are designed to work with the body's defense mechanisms and facilitate the body's elimination of toxic substances which is called detoxification. We feature products from a variety of homeopathic pharmaceutical manufacturers. The Heel company, for example, conducts continuous clinical research and scientific investigations to determine product efficacy and safety. Anti-homotoxic medicines come in many forms: tablets, drops, and sprays.